Every player wishes to win the match and increase their win rate. But to achieve victory in the match players need to overcome various barriers along the way. Most of the players doesn't able to overcome those barriers and end up dying. So here are a few simple steps for players to increase their win rate in Free Fire MAX and become victorious.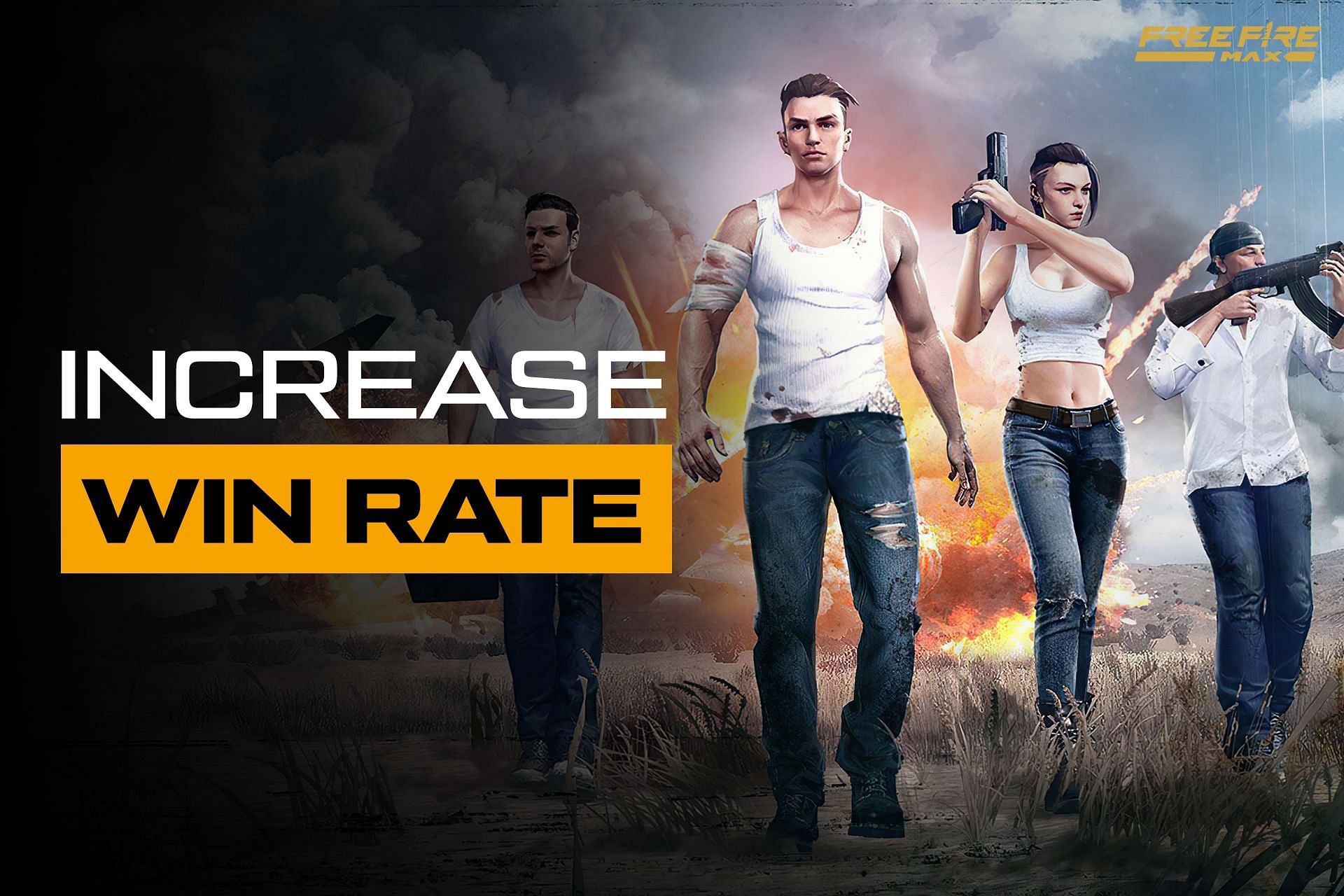 5 Simple Steps to Increase Win Rate in Free Fire MAX
Change Your HUD and Settings: Players need to understand that HUD and settings are important for players to win the match. So change your HUD layout and settings to the most favorable one. Customize your graphic and sensitivity which suits your gameplay.
Select Proper Landing Spot: Now what it means, is that players need to choose a safe landing spot first. Taking a hot drop increases the chance of dying and it will decrease your survival rate. So to increase your win rate try avoiding hot drops and land in a safe place with good loots.
Select Pets and Characters Properly: Characters and pets possess some great abilities. If used properly they can provide an advantage to the players. So select the character and pets that are compatible with your gameplay.
Team Up with Experienced Players: Team up with experienced players doesn't mean you need to play with some pros. Just play with some skilled players who have a proper idea of survival and have proper communication. This will help you learn some new survival strategies and will increase your survival rate.
Use Strategic Approach: Rather than playing without any plan, it would be best to calculate your moves in advance. Avoid open spaces and always take cover while moving. With that always keep an eye on your surroundings and communicate with your teammates if you spot an enemy.
RELATED: Best Close Range Pro Tips for Free Fire