It looks like Free Fire MAX has introduced something new and exciting for their players this time. Not just the July Booyah Pass but they have also introduced the Booyah Pass Ring event for their players this time.
Now players get a great opportunity to get their hands on Booyah Pass Premium Plus. Or receive the Premium variant at a very cheap price. Also, worry not because the spin price has also been greatly reduced. So the players can relax and try their luck out as much as they want.
Everything You Need to Know about New Booyah Pass Ring Event
Free Fire MAX has increased the excitement for the players as they have introduced the new Booyah Pass Ring Lucky Royale. The event will last for the same duration as July Booyah Pass and it started on July 1, 2023. With this event, the players get the opportunity to get the premium version of Booyah Pass at a discounted Price.
1. Spin and Win: Players can try their luck and spin to win the premium version of Booyah Pass at 9 diamonds. Because each spin costs around 9 diamonds, the items you can expect from each spin are Booyah Pass Premium Plus or BP Ring Tokens from 1x to 10x.
2. Exchange for Rewards: In case you do not get Booyah Pass Premium Plus from the spin. Players can also use the BP Ring Tokens which they have received from the spin to exchange for some exciting reward. Rewards you can get for the exchange of BP Ring Tokens are:
Booyah Pass Premium Plus for 200x BP Ring Tokens
Booyah Pass Premium for 125x BP Ring Tokens
BP S7 Box for 10x BP Ring Tokens
100 BP EXP for almost 5x BP Ring Tokens
BP S7 Token for 3x BP Ring Tokens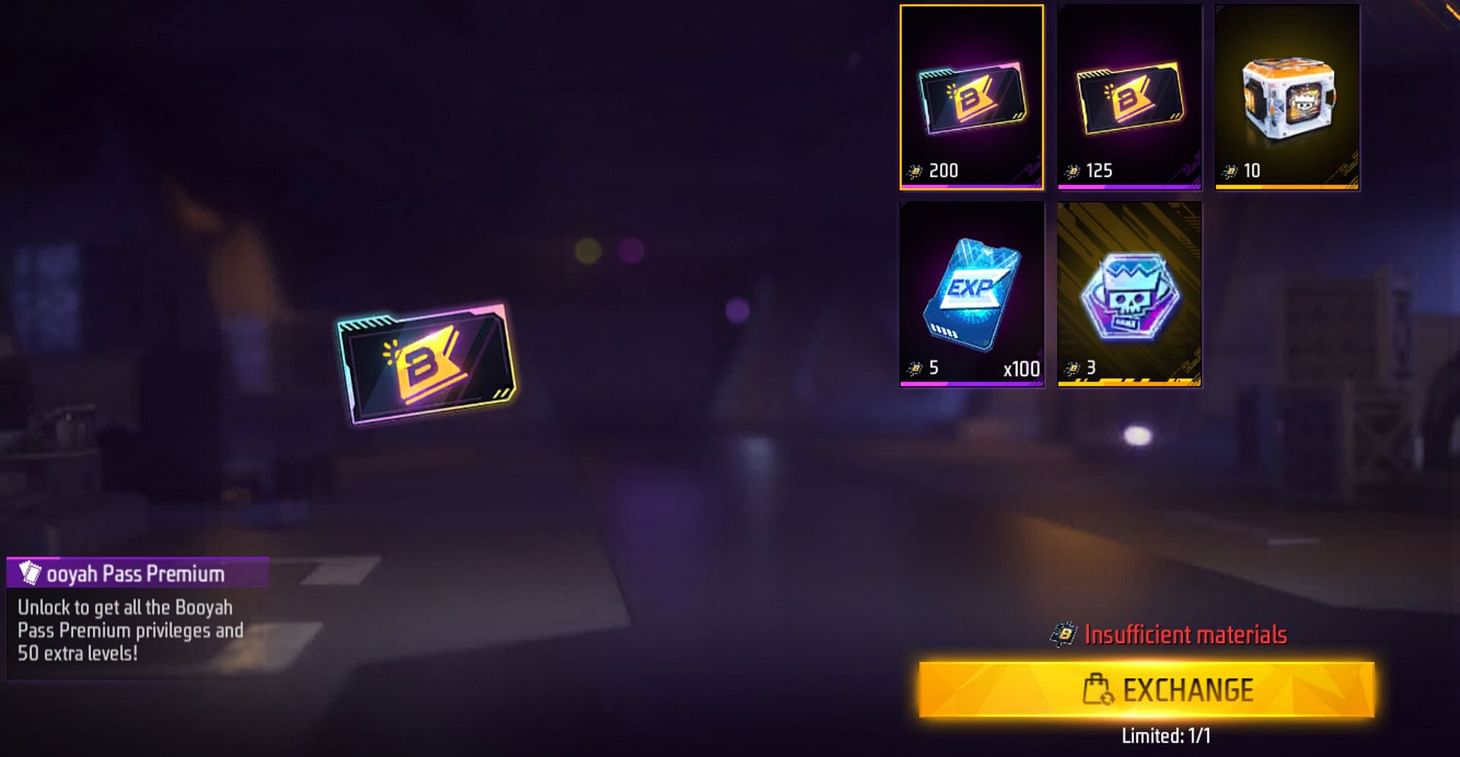 Steps You Need to Follow to Get Booyah Pass from New Ring-Themed Event
Step 1: First log in to your Free Fire MAX account and then move to the Lucky Royale section.
Step 2: Now select the Booyah Pass Ring event from all the available options.
Step 3: Make the spins to get the Booyah Pass and keep spinning until you get Booyah Pass. Or at least collect the BP Ring Tokens required for the exchange.
Step 4: Assuming you didn't get the Booyah Pass. Now go to the exchange option which you will find at the top right corner.
Step 5: Now just select the item which you want and press the exchange button and that's all.
RELATED | Top 5 Best Free Fire Character abilities in 2020