Khuni Gamers is one of the well-known Free Fire content creators who are popular for his tips and tricks and gameplay videos. His real name is Manu Sharma and he has a huge number of audiences on his channel and Social Media. In this article, we will look at his stats, Free Fire ID, and his YouTube journey.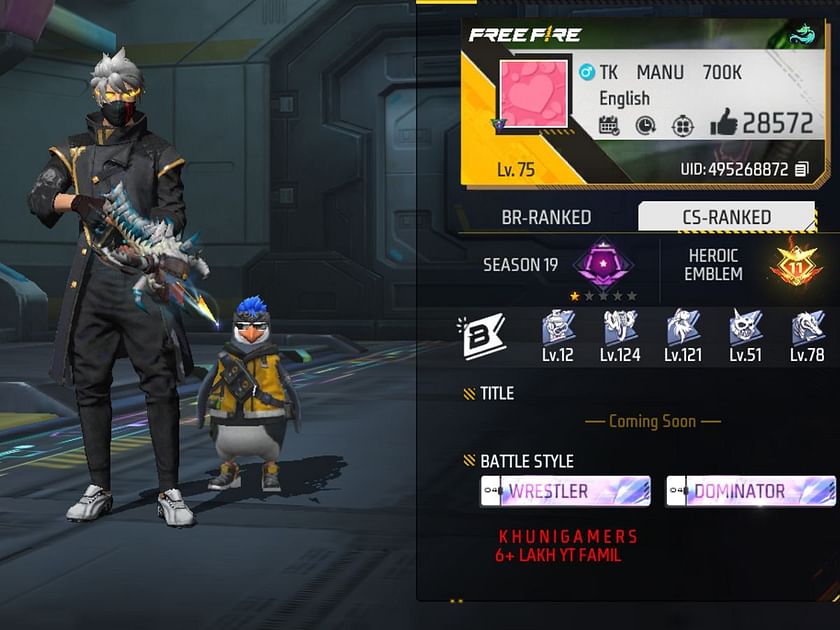 Khuni Gamers YouTube and Social Media
Manu Sharma also known as Khuni Gamers started his YouTube journey on September 11 on 2017. He has around 682k subscribers on YouTube with around 1.8k videos. As per his Instagram, he has around 27.7k followers and around 11k followers on Facebook.
Khuni Gamers Free Fire ID and Stats
His FF ID is 495268872 and his IGN is "TK MANU 700K". Also, he ranked Heroic in BR Ranked Season 33, and in CS Ranked 19 he is at Diamond I. His game stats are all mentioned below: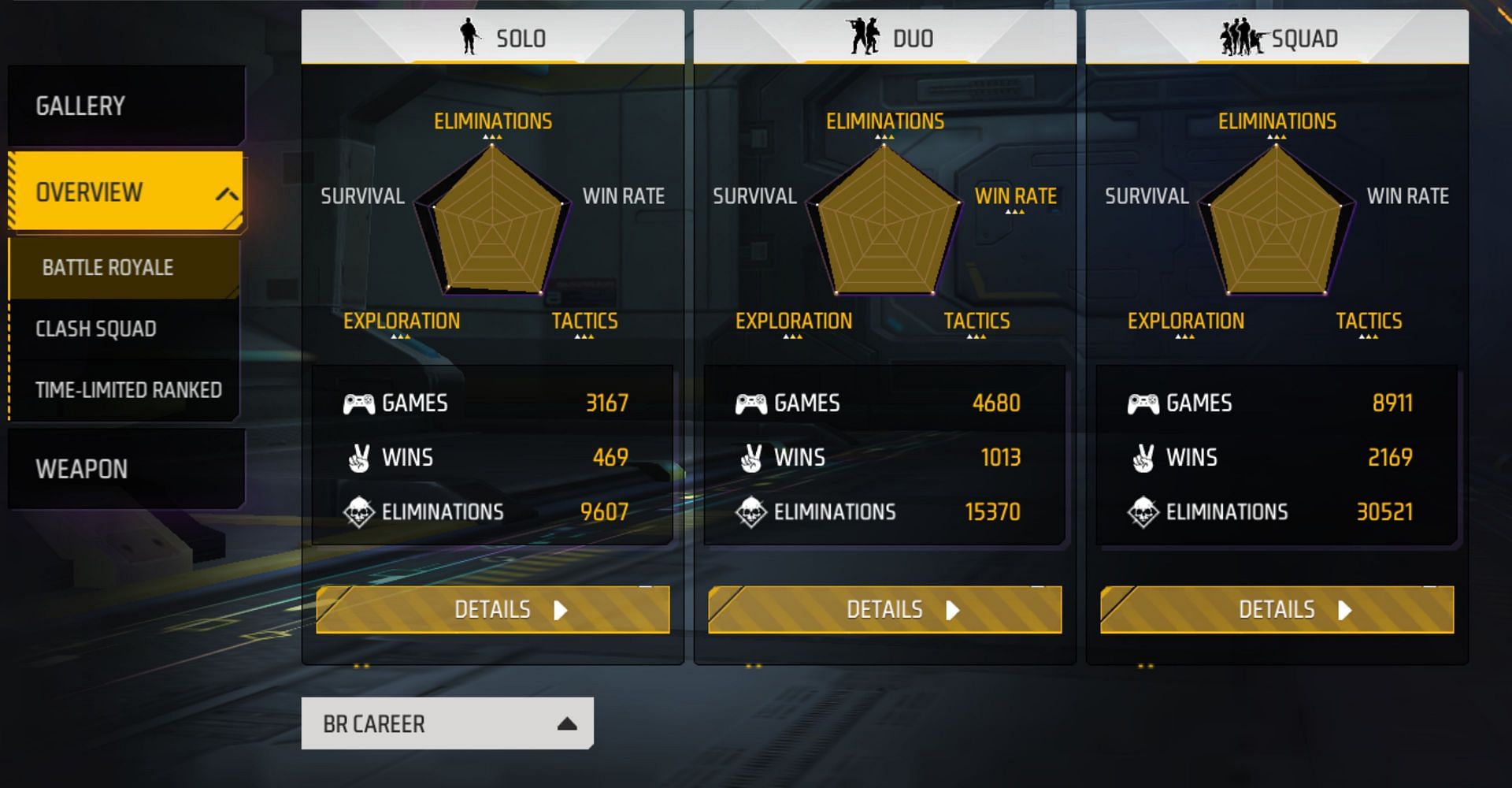 BR Career:
Solo Matches: He has participated in 3167 matches as he has won 469 matches. This makes his win rate of 14.80%. He has eliminated 9607 enemies in solo matches and has a K/D of 3.56.
Duo Matches: Khuni Gamers have participated in 4680 matches where he won 1013. He has a win rate of 21.64% with 15370 kills and a K/D of 4.19.
Squad Matches: Participated in 8911 matches where he won 2169 matches and maintained a win rate of 24.34%. In total squad matches he played he eliminated 30521 enemies and maintained a K/D of 4.53.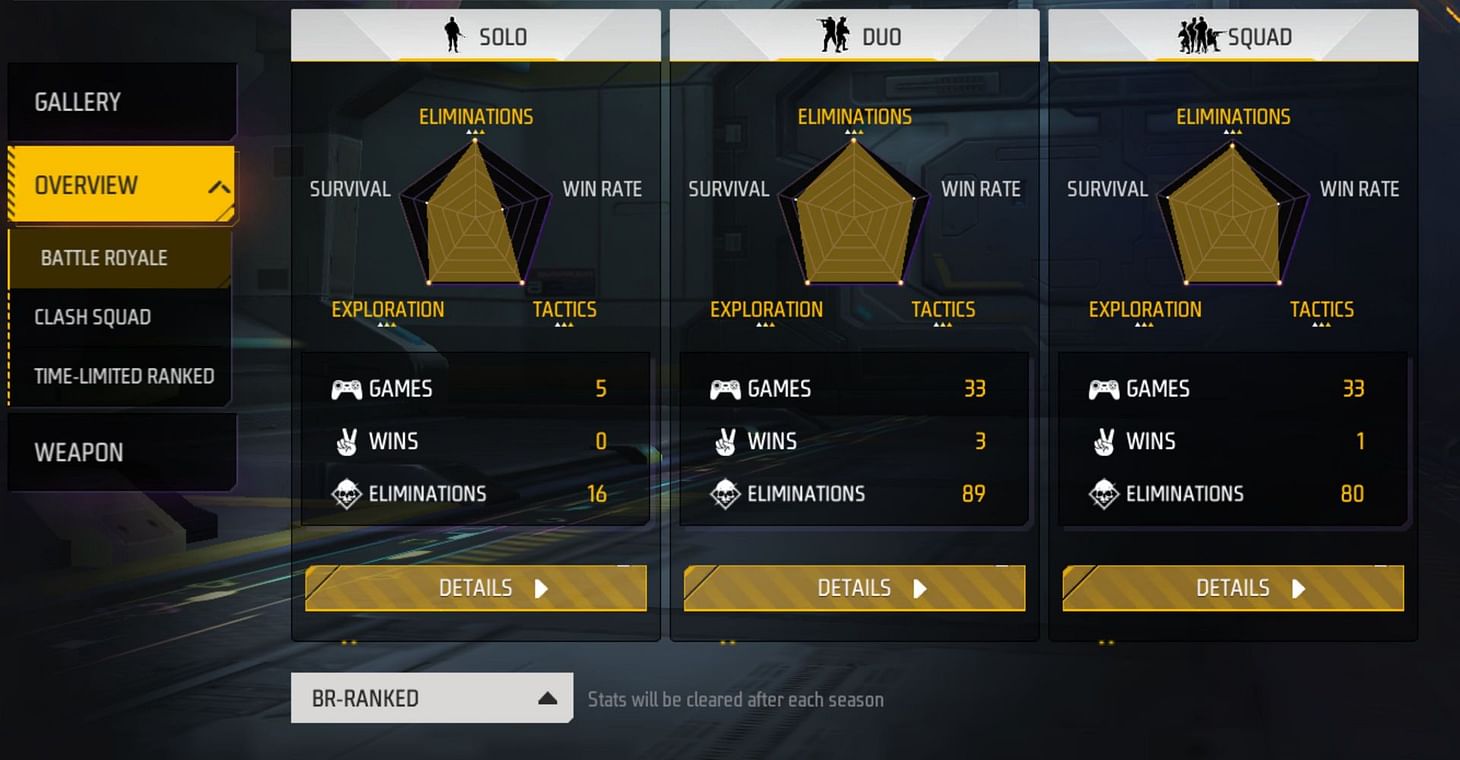 BR Ranked:
Solo Matches: Participated in 5 matches eliminated 16 enemies and maintain the K/D of 3.20.
Duo Matches: Participated in 33 matches won 3 of them and killed 89 enemies. This means he has a K/D of 2.97 with a win rate of 9.09%.
Squad Matches: Competed in 33 matches and won 1 match which makes his win rate of 3.03%. His K/D is 2.50 with 80 kills.
RELATED: 5 Best Shotgun Tips for Free Fire Players to Play Like Pro