Handsome FF is one of the fastest-growing Free Fire content creators with a huge audience on YouTube. On his channel, he posts the gameplay of his matches and has a great number of views. His real name is Pawan and along with his own channel he often plays with his brother "Attitude Gamers" who have around 2 million subscribers.
Handsome FF YouTube Journey
Pawan aka Handsome FF has around 316K subscribers on his YouTube and he posts videos related to his gameplay. He started his journey on 27 April 2021 and till now he has posted 336. With that Social Blade states that Handsome FF has received 7k subscribers in the last 30 days.
Handsome FF: Stats and Free Fire ID
His Free Fire Gaming ID is 621982272 and he is a member of the Expert Squad guild. The Expert Squad guild's guild ID 71903109. He's ranked Diamond II in BR Ranked Season 34 and in CS Ranked Season 19, he's ranked Heroic. His BR career and BR ranked stats are all mentioned below: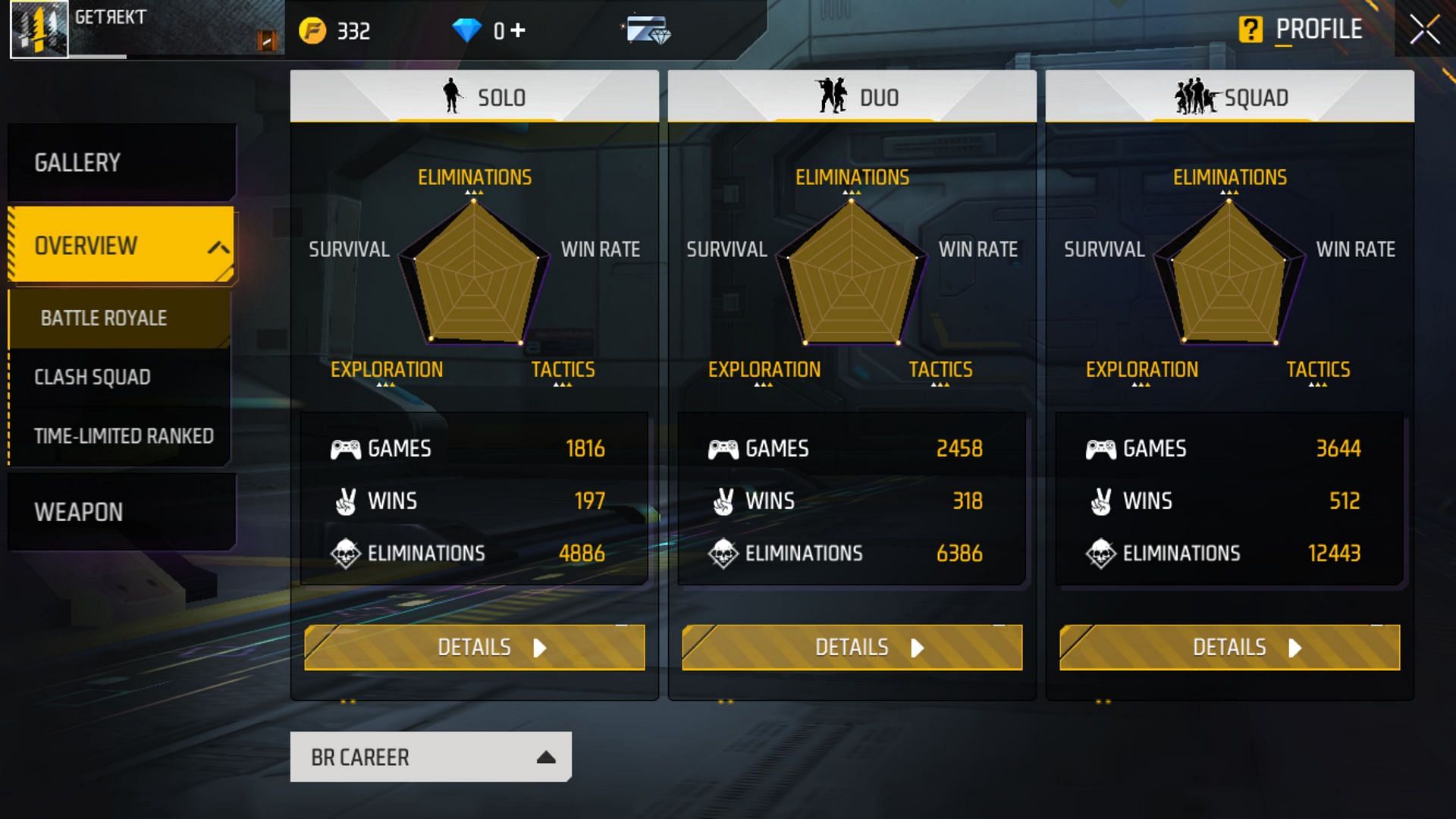 BR Career
Solo Matches: He participated in 1816 matches and won 197 matches. With that, he has a win rate of 10.84% and a K/D of 3.02.
Duo Matches: As per duo matches he has participated in 2458 matches and won 318 of them. With that, he has maintained a win rate of 12.93% and a K/D of 2.98.
Squad Matches: In Squad matches he has participated in 3644 matches and won 512 of them. He has killed 12443 enemies and maintained a win rate of 14.05% and K/D of 3.97.
BR Ranked
Solo Matches: Participated in 3 solo matches and won 1 match. With that, he has a winning rate of 33.33% and a K/D of 9.00 with 18 Kills.
Duo Matches: For duo matches, he has participated in 9 matches and eliminated 24 enemies, and maintained a K/D of 2.67.
Squad Matches: Participated in 3 matches, eliminated 15 enemies, and maintained the K/D of 5.00.
RELATED: What is Free Fire MAX Factory Challenge and How You Can Participate