Three Finger Claw settings in Free Fire take some time to master. But what's good about this is that it will increase your speed and reflexes in the match. But most of the players who are just trying out a 3-finger claw have difficulty with the settings. So this article will help those players to get an idea about how you should keep 3 finger claw settings.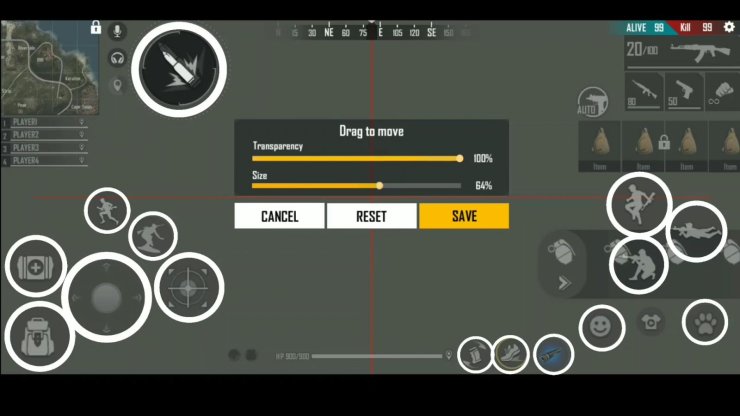 Tips for 3 Finger Claw Settings in Free Fire
1. Button Transparency: When you use 3 claw settings in Free Fire the buttons start to take more space. It means players have difficulty watching the display with all those buttons. So what you can do is reduce the transparency of those buttons. Even after using 3 claws, you will be able to see the display properly.
2. Size of Buttons: The size of the buttons basically depends on the player's preference. But we would suggest that do not make the buttons too big or too small. Keep it big enough that you can easily reach those buttons and the buttons do not overlap with each other. Also, use the size of your display effectively. So that when you play with 3 claws you do not get confused with the buttons because they were too close.
3. Layout: When you choose 3 claw setting you have to decide the layout which you want. So before deciding on the layout understands your play style. And then choose the layout that suits your play style that gives you an advantage rather than becoming a hindrance. Keep the buttons in the places where it will be best for you and provides you with reflexes.
4. Auto-Pickup: Auto-Pickup will also provide a great help to you in 3 claw settings as it will save a lot of time. It will also accelerate your looting speed and will help you avoid the loots that will not be useful in the game. 
RELATED: Gaming With Modi: Free Fire ID, Stats, Rank, and More!