Neel Gaming is rising in the Free Fire Community for its extraordinary and hilarious commentary and for Free Fire videos. As their popularity is increasing among FF fans, players are curious to know more about them. So in this article, we will look at their FF ID, Stats, YouTube Journey, and more.
[Note: The number of subscribers, matches, and audience mentioned in this article. These are all based on the amount of audience and subscribers they have while writing this content. The numbers might change over the period of time.]
Neel Gaming YouTube and Instagram Audience
Neel Gaming is the FF content creator from Chhattisgarh. He has accumulated around 288k subscribers on YouTube. Along with his main channel, he has two other YouTube channels called CG Neel and Neel Gaming Lite. CG Neel has around 9.38k subscribers and Neel Gaming Lite has around 3.48k subscribers. As per his Instagram ID he has around 1k followers.
Neel Gaming Free Fire ID and Stats
Neel Gaming FF ID is 377077729 as for his IGN it's NEEL_BHAI. He is also the leader of the guild in FF named Team Eagle, ID 61484264. As for his ranks, he is at Diamond 2 in BR Ranked Season 34. Also, he has reached Heroic in CS Ranked Season 19. His stats for BR Career and BR Ranked are as given below: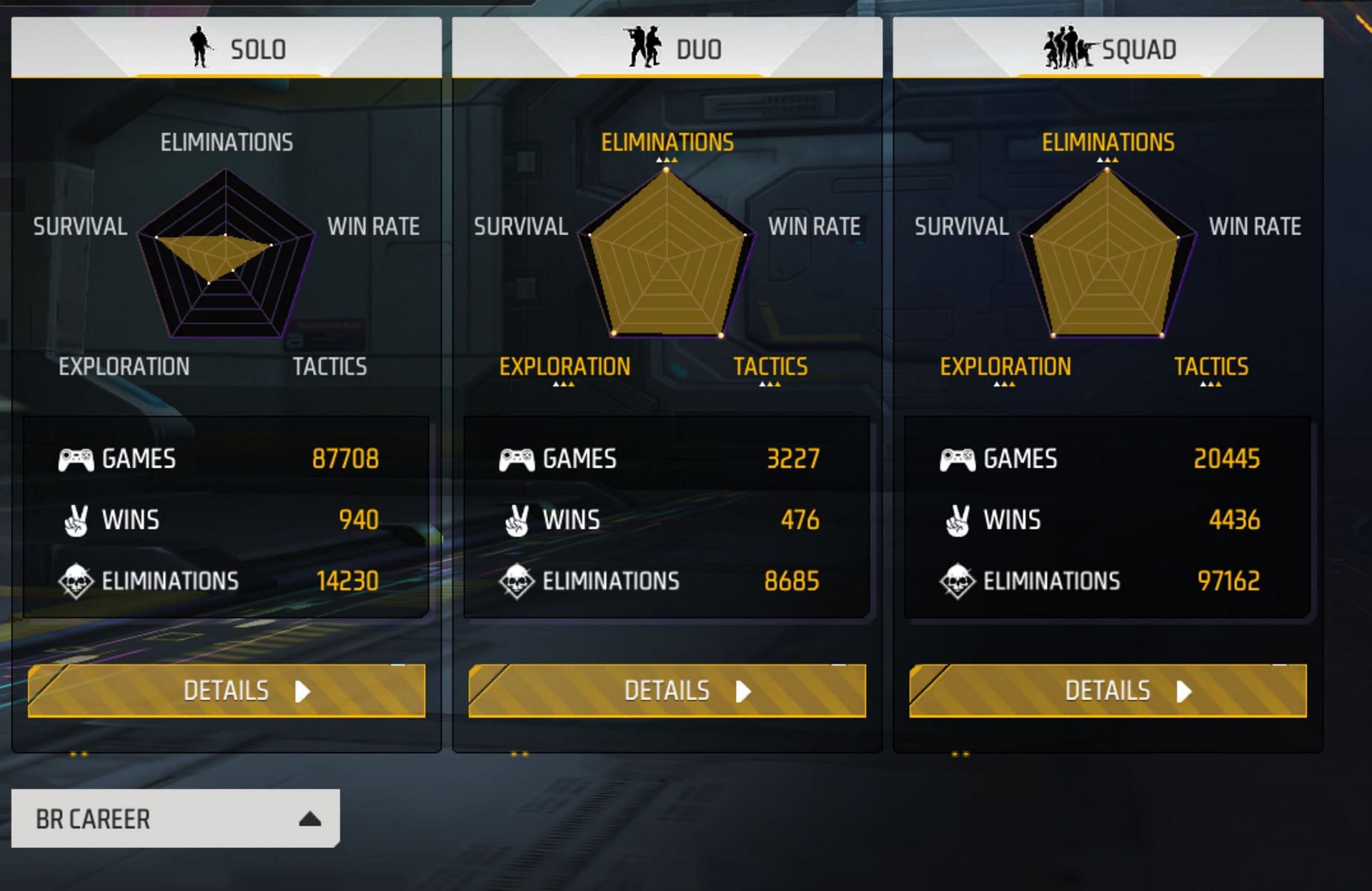 BR Career:
Solo Matches: Neel Gaming has participated in around 87708 matches and won 940 of them. He has maintained a win rate of 1.07% and has killed around 14230 players and K/D of 0.16.
Duo Matches: For duo matches, he has played around 3227 games and become victorious in 476 matches. The win rate he has for duo matches is 14.75% and K/D of 3.16.
Squad Matches: Played around 20445 matches and have secured victory in 4436 games. He has maintained a win rate of 21.69% with K/D of 6.07.
BR Ranked:
Solo Matches: Played around 3 matches and won one match while maintaining a win rate of 33.33%. As for the K/D it's 11.50 with around 23 kills.
Duo Matches: Have played just one duo match and have eliminated 6 enemies which makes the K/D of 6.
Squad Matches: This season he has played 121 matches and won 6 of them. This makes the win rate 4.95% and has K/D of 4.24 as he eliminated 488 opponents.
RELATED: AK Free Fire: AK FF ID, Rank, Statics, and More!