4k Gaming Bihar is one of the popular Free Fire MAX players who have a huge audience on YouTube. With his growing audience and entertaining content, fans wish to know more about him. So, in this article, we will look at everything related to 4k Gaming Bihar like his stats and YouTube.
(Note: Remember, the numbers and figures used in this article can change over a period of time and they are not fixed.)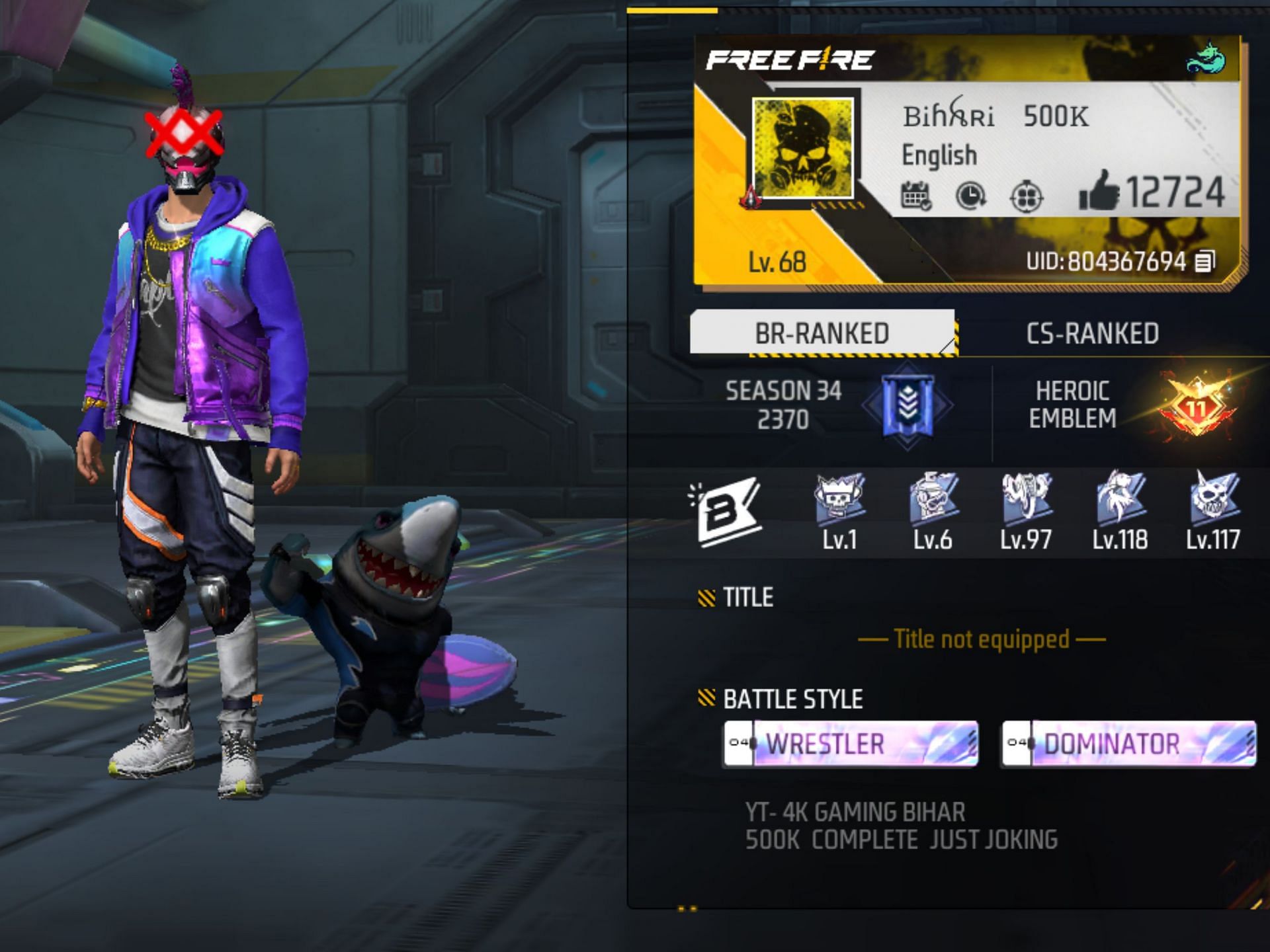 4K Gaming Bihar YouTube
Free Fire MAX is one of the most popular battle royal mobile games and with that, there are various creators who create content related to FF MAX. One of many FF MAX content creators is 4K Gaming Bihar which has a huge audience on YouTube. On YouTube, he has around 724k Subscribers and 200 followers on Instagram. He started his YouTube journey in 2020 and since then he has uploaded around 339 videos.
4K Gaming Bihar: ID, Stats, and More
4K Gaming Bihar is the leader of Gang on Duty and his guild ID is 1012094417. As per his personal ID, it's 804367694. His Free Fire MAX career stats are also given below:
BR Career:
Solo Matches: He has participated in 541 solo matches and won around 15 of them. His win rate is 2.77% and has killed 627 enemies which makes his K/D of 1.19.
Duo Matches: Participated in 638 duo matches and won 58 of them which makes his win rate 9.09%. As per his K/D ratio, it's 1.67.
Squad Games: 4K Gaming Bihar has played mostly in squad matches. Where he has participated in 5837 matches and won 1090 of them. This makes his win rate 18.67%, as per his kills he has eliminated 17690 enemies. His K/D for the squad match is 3.73.
BR Ranked: In BR Ranked Season 34, 4K Gaming Bihar did not take part in any solo, duo or squad match.
RELATED: How can players enjoy Free Fire MAX on their PC?